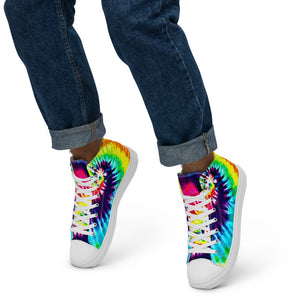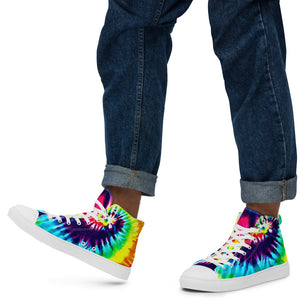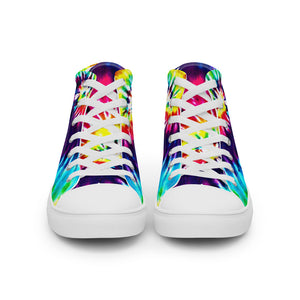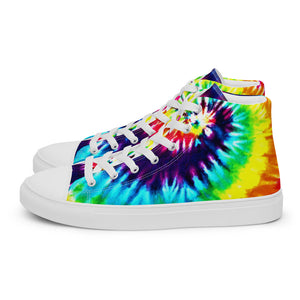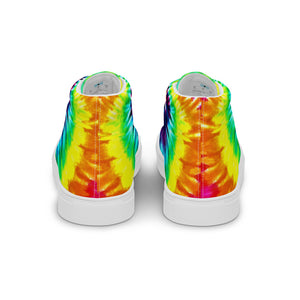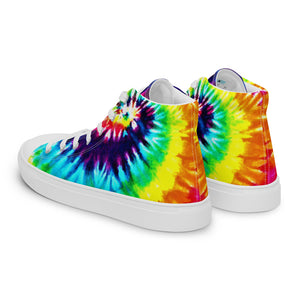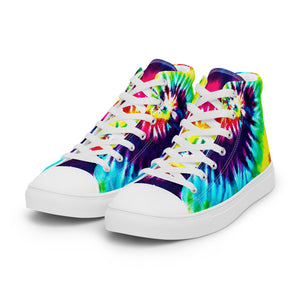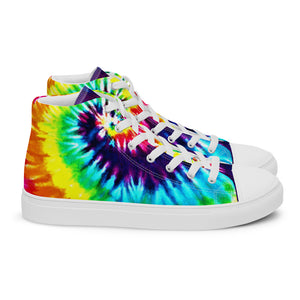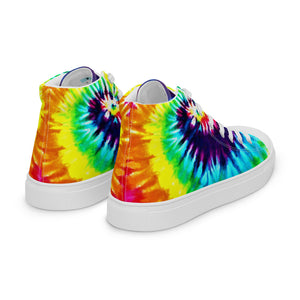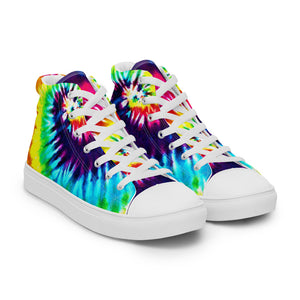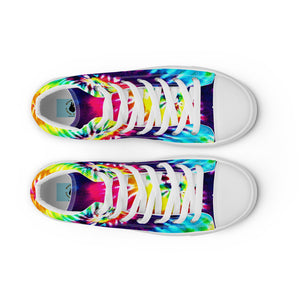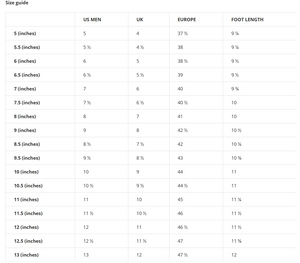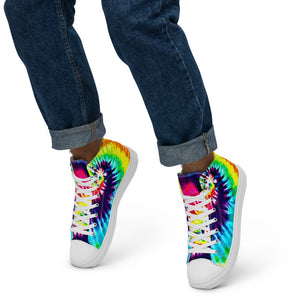 Men's Rainbow Tie Die High Top Canvas Shoes
Step up your shoe game with the High Top Canvas Shoes. These handmade, trendy shoes are sure to spice up your outfit on or off the court. Wear these to the mall or to school or to the gym. Get yours now!

• 100% polyester, canvas upper side
• Ethylene-vinyl acetate (EVA) rubber outsole
• Breathable lining, soft insole
• Faux leather toe cap
• White laces
• Padded collar, lace-up front
• Made to order

Important: This product is available in the following countries: United States, Canada, Australia, New Zealand, and Japan. If your shipping address is outside these countries, please choose a different product.

Disclaimer: The shoes will have a glue-like smell when opening the box. The smell will disappear a few days after the shoes are unpacked. This is because they are made and shipped to order and do not sit in a warehouse.